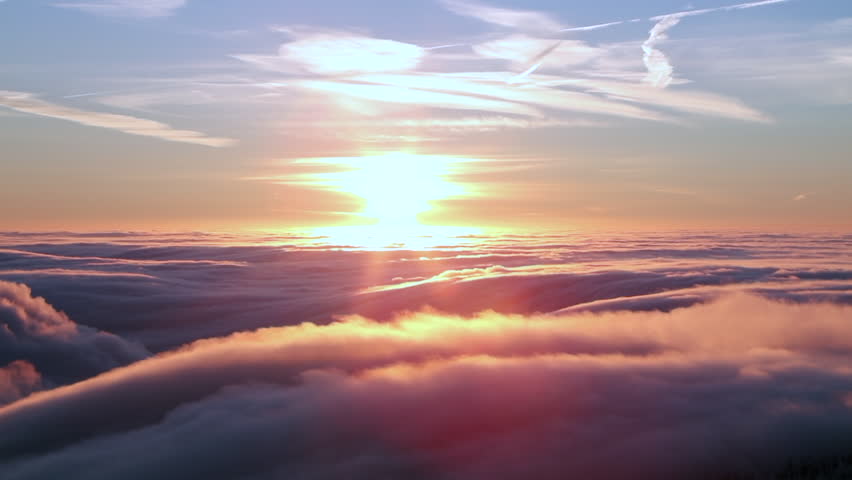 Scenario:  Dismal looking day, dark and foreboding clouds overhead.  You settle into your airplane seat, buckle up, and say several prayers for safety through the weather.
The plane taxis, lifts, and ascends through the clouds. Bumps and turbulence along the way cause your heart to lurch several times.
Fifteen minutes later, you are above the cloud level.  The sky is brilliantly clear; sunlight all around.  No turbulence and clouds look angelic below your wings.  You can hardly believe it is the same day, the same sky.
Present Day:  I choose today to look beyond the clouds, beyond the turbulence and the worry.  To look up to the One who controls the skies and flight.  The Lord Jesus alone gives peace.
Love, Lisa